Military Vehicle Association, Inc

Prairie Command  is an incorporated association of individuals in the Manitoba area who are dedicated to the history, restoration, operation, and preservation of the vehicles used by Canada's
Army
,
Navy
and
Air Force
.
Our members own a variety of vehicles ranging from bicycles to tanks. Included in our fleet are: MBs, M-38s, M-38 A1s, Mutts, M-37s, Deuces, Ferrets, Motorcycles, Bren Gun Carriers, and various others.

CORRESPONDENCE

4807 Roblin Blvd

Winnipeg, Manitoba

R3R 0G2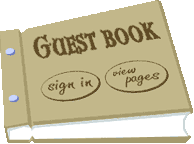 Last updated on: March 25, 2015
Please sign our guestbook and add us to your favorites.


Here is the PC 2004 Christmas Slide Show!

Click on the picture to visit the Military Vehicle Collectors of California site.